American Forests offers a variety of ways to help support our mission, from workplace giving to placing American Forests in your estate plans to planting trees to commemorate a special occasion or honor the memory of a loved one, we have multiple opportunities for you to help impact our work for future generations.
Become a Supporter
Help American Forests restore habitat for wildlife, make our air cleaner, and ensure healthy, productive forests.
Monthly Giving
Become a monthly giver to ensure your impact on the environment and help us plan for future restoration projects.
Plant Trees
Plant trees with American Forests and help restore wildlife habitat, improve watersheds and combat climate change.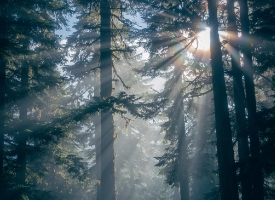 Memorial Gift of Trees
Your gift will serve as a lasting, living memorial while preserving the health of forests in areas of critical need.
Sequoia Circle
Join American Forests' Sequoia Circle and deepen the impact of your gift for years to come with annual gifts of $1,000 or more.
Workplace Giving
Learn about workplace giving through the Combined Federal Campaign, EarthShare, and employer matching gift initiatives.
Gift of Stock & Wire Transfers
Support American Forests' conservation mission through tax deductible gifts of securities and wire transfer donations.
Gift Guide
Find products and special offers from a variety of categories, including apparel, accessories, home, auto and more – each sale helps us restore forests!
Gifts in Kind
If you are interested in providing American Forests with tangible goods or services that can be used to help advance our mission of restoring threatened forests, please contact info@americanforests.org or 202-370-4513.
Planned Giving
Evergreen Society
Including American Forests in your estate plans is a meaningful way to leave a lasting legacy that helps protect and restore our forests.